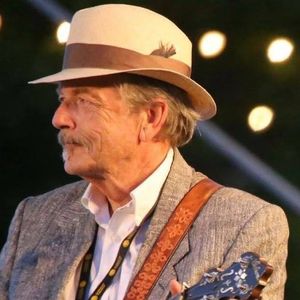 Butch Robins is one of my all time favorite banjo players and people. His unique take on music, art, life, and philosophy, is alive and well in this fun and insightful podcast! Butches career spans several decades, including stays with the founder of bluegrass music, Bill Monroe, and has released numerous solo projects. He's got a new album coming out soon that will open new chapters for the banjo, so be sure to follow him on Facebook. Thanks for listening, and I hope you enjoy this episode with the living banjo legend, Mr. Butch Robins!
Butch Robins on Facebook 
Butch Robins on YouTube  
This episode is brought to you by Banjo Earth, a music and travel adventure. "Peace through Music. Community Through Creation." Find more about Banjo Earth and get involved with the projects by checking out...
www.banjoearth.com
YouTube - https://www.youtube.com/banjoearth
Facebook - https://www.facebook.com/banjoearth/
The Eversole Show - Keep up with all that's happening in music, hypnosis, travel, and ufo's by following @AndyEversole on your favorite apps...
www.andyeversole.com
Instagram - https://www.instagram.com/andyeversole/
YouTube - https://www.youtube.com/user/nevereversole