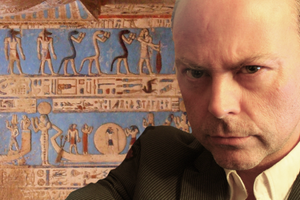 Christopher Everard
Whoa! This episode is an explosion! British filmmaker, author, composer, researcher, adventurer; Mr. Chris Everard joins me for an insightful discussion. To me, Chris is like a combination between James Bond, Indian Jones, and Joseph Campbell. He is a fascinating man to chat with and a storehouse of knowledge, from the ancient world through today. In this intense interview we cover modern politics, ancient history, religion, the Illuminati, UFO's and ET's, NASA, Nazi's, and so much more. Hang on to your hats! You can follow Chris and check out his work at the links below.
EnigmaTV - http://www.enigmatv.com/
Website: http://christophereverard.com/
The Enigma Channel Blog - https://enigmachannel.wordpress.com
This episode is brought to you by HypnoEarth "Medicine for Your Mind"